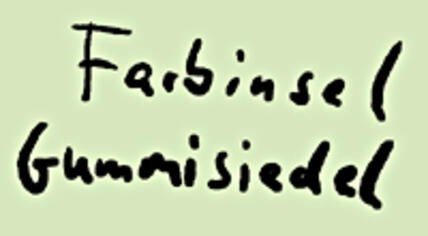 Künstlerische Holzgestaltung Bergmann GmbH
Managing Director: Doreen Stopporka
Court of Registration: Dresden
Registration Number: HRB 31920
and
Kulturinsel Einsiedel e.V.
Adress:
Kulturinsel Einsiedel 1
02829 Neißeaue OT Zentendorf
Telefon: +49-(0)35891-491-15
Telefax: +49-(0)35891-491-11
E-mail: Info@kulturinsel.de
Internet: www.kulturinsel.de

Inhaltlich Verantwortlicher gemäß § 6 MDStV:
Doreen Stopporka
Notice of Liability:
Despite careful control, we assume no liability for the contents of external links. The owners of linked businesses are entirely responsible for their content.

Editors:
Marika Vetter; Kulturinsel Einsiedel

Screen Design is according to the green-ringed wishes of the islanders:

With the use of drawings from programming von
Jens Schubert, Berlin,
Sascha Wüstenfeld, Berlin, und
Doreen Stopporka, Kulturinsel Einsiedel

Programming:

Kiwi Vision GbR, www.Kiwi-Vision.de