Adventure Nights in the Turisedian Camp

A Night of Adventure in the "Behütum" ("with a hat" or "well-protected")
Across the street, right next to the Haunted House, you'll find the Turisedian Camp. You'll recognize it by huge or small tents with coloured hats.
The big tents are called Behütum (either translated as "having a hat" or "protecting you well"). They are bookable in different sizes and equipped with a common area with bed niches around.
Besides camp fire spots, you can also spend your time in the ball-game-pit "Claire".
Please bring your sleeping bag and camping mat for this adventurous night.
Sizes:
2 tents (Behütums) for 16 persons
1 tents (Behütums) for10 persons
6 tents (Behütums) for 4 persons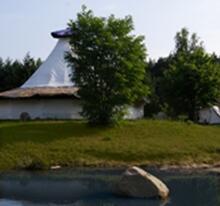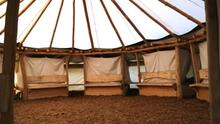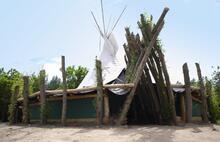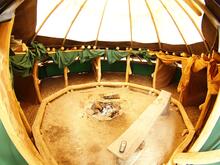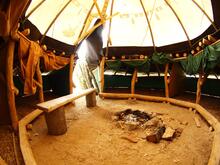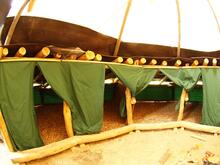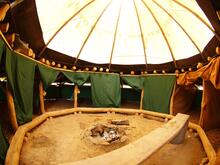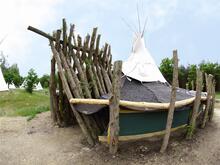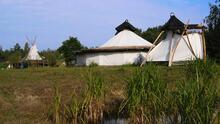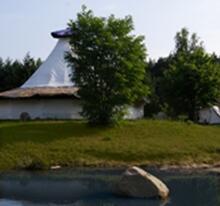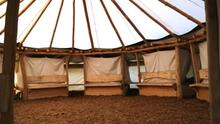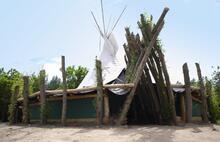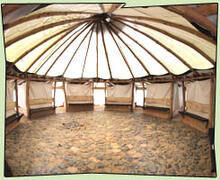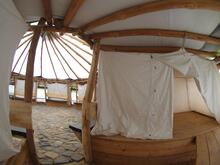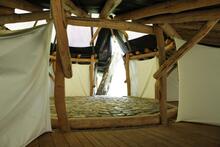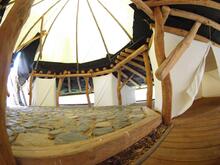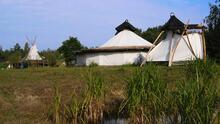 Prices
per night:
per adult 13,50€*, children (4-14 years) 11,50€*
(Please don`t forget your sleeping mat and sleeping bag!)
The entrance to the green ringed adventure park Kulturinsel Einsiedel is to be paid extra at the gate. We also have special group rates and rates for caretakers (if it is a big group of children), which can be requested. For further information, please call 035891 49113 or write an e-mail to buchung@kulturinsel.de.
If the Krönum does not take place, you can spend the night in our Turisedian Spa - the Faulenzum:
Our sauna, with comfortable relaxation room and the big cannibal cauldron for bathing at a dizzy height.
Tribute for the sauna: 10€ per person
Tribute for the bathing cauldron for up to 10 persons (optimum is 7 persons): 65,00 €
All prices incl. current applicable value added tax
After an exciting day on the Kulturinsel you will have an unforgettable night. However, one day in the adventure wilderness is not enough and maybe you also want to explore our exciting "neighboring worlds"? For smart sleepers, who want to spend more time in the world of Turisedia, we have a Short-Term-Holiday-offer! If you sleep 2 or more nights in the same accommodation, you can save massively.
You should also take a look at our event calendar. The people of Turisedia loved celebrating and therfore we continue this tradition. Cultural highlights are the FUNKELORUM as well as the world music festival FOLKLORUM - the Turisedian Festival Games.
For a better orientation, you can find here the map of the site around the Turisedian Camp: Site map of the area Behütum