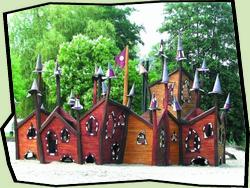 We use nearly exclusively untreated oak and robinia wood. The wood is precast, processed and put to use right here at our "Kulturinsel" compound.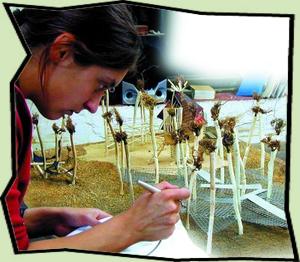 To guarantee excellent results we plan very carefully. Before our axes hit the wood for the first time, we consider the particular conditions at the respective sites and analyse the detailed needs of our customers. Afterwards we present a concept which matches the circumstances, requests and requirements.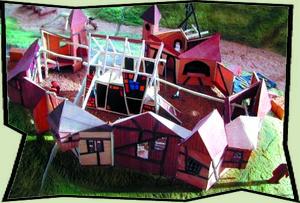 After the planning stage we visualize the project for the first time by creating a model sketch. There, our ideas have to show if they can pass the test of the three-dimensional world.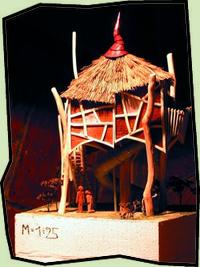 Afterwards we produce a scaled down model in a ratio of 1:25. This model is a binding offer for our clients.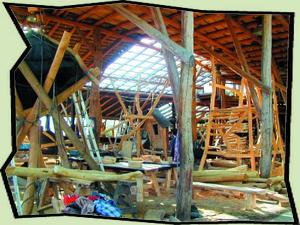 All our projects are supervised by a master craftsman. He chooses the fitting logs. He lays down the scales of the object according to the model. The master monitores the quality of the materials and of the work.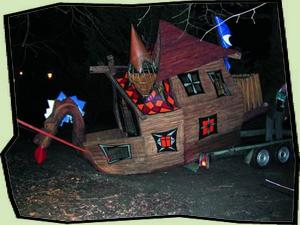 No matter if it´s The Alps, the Dutch Lowlands or The Canary Islands: We make sure that all the pieces arrive on time - and in shape - at the required location of our customers. How we do it? Because we plan the logistics very carefully, too.